Buying a smartphone:When it comes to choosing which smartphone to buy there is a lot yet simple things to consider. you don't want to get a gadget that will only last you 7 months but something durable and with great performance. Not to mention a few; design, software especially the operating system battery and the screen size matters a lot. sometimes you can just act neutral and ask someone who has knowledge in the gadgets.
Let's see what are the 10 most important factors to consider before choosing your next smartphone.
1.Brand
Very important as the durability and support is determined by the company producing a smartphone. there are so many companies manufacturing smartphones and you need to take your time choosing which one. the factor in this particular point is that you will need to pick a brand that is known to have great support to customers and have durable gadgets.Samsung, Xiaomi,Apple,Tecno,Infinix,Hisense, Nokia  etc. those are among the common brands that manufacture  good smartphones.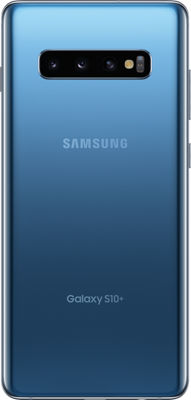 Buying a smartphone
2. Operating system
Android,iOS and Windows OS are the popular and common. Note that soon windows Is will stop supporting mobile phones.
If you're reading this article, you've already decided to focus on buying an Android-based device, but there are several versions, and versions of versions, of this Google software. Before buying a new smartphone, so you should brush up on your history of Android – or at the very least examine the differences between Lollipop (5.x), Marshmallow (6.x) and Nougat (7.x).
Besides these being great treats to satisfy even the biggest sweet tooth, these names correspond to different versions of the Android operating system and each offers unique features and functions. The latest Android version available is 7.1 Nougat, but unfortunately not all devices have the honor of showing it off. I advise you not to buy a smartphone with outdated versions of Lollipop and KitKat, and instead look for a smartphone with either Nougat or Marshmallow (and if you are guaranteed an upgrade to the newest and latest Android version, that's even better).
3. Design and functionality
In selecting a new smartphone, personal taste is a major decision point, both in terms of software and outward appearance. Some people may prefer more rounded lines and a sinuous design, whereas others like a sturdier look, characterized by straight lines and sharp metal edges. We must admit that with each passing month and the succession of launch events we see within the industry, smartphones are increasingly starting to resemble one another and the choice available is strongly influenced by marketing campaigns and trends.But, design is based on functionality. A metal unibody is stylish and trendy, but in some cases prevents you from using some features such as a microSD card or a removable battery. Before buying, check the quality of the device to ensure you'll be able to use it in the way which is most comfortable and convenient for you (provided these elements are important to you).
4. Size and type of display
For those who like to receive news updates or simply get lost in the HD graphics of the latest Android games, you should really consider a smartphone which is equipped with a display of at least 5.2 inches. For those that use the smartphone mainly for WhatsApp or to read Facebook posts, a smaller screen will be more than sufficient.
As for the display technology, there are two main types in Android: LCD and AMOLED. The main difference between the two lies in the projection of light. In theory, LCD screens tend to be brighter and display content better when in direct sunlight, while the AMOLED display offers sharper contrast and more saturated colors. In practice, however, with the passage of time and the arrival of new technologies, the difference between the two is becoming less noticeable. That said, Full-HD or QHD resolution for images are almost always impeccable.
5. Processor
The processor is the hub of a device on which depends the overall performance. Sometimes, processor capability is what limits software updates. Qualcomm and Mediatek are a safe bet.
Meanwhile, Huawei with its Kirin processor is proving itself able to offer good performance to users. It should also be noted that for any processor to be its best, the amount of available RAM is crucial. Yes, the processor is important, but we need to look to the smartphone and its technical specifications as a whole.
6. Internal memory and space
When you're scoping out your next Android, check the RAM and internal memory, but not just what it says on the sticker. Take a look at how much space the preinstalled apps take up. Although you can use a MicroSD card to expand your smartphone's storage capacity, do not forget that a larger internal memory is recommended over using an external card.
At the same time, before you opt for a model with 64 or 128GB of internal memory, think about how much you'll actually use. Are you using your smartphone as an external hard drive for your computer by saving movies, music, files and heavy apps? If the answer is no, you're probably OK with 32 GB. Not to mention that you can take advantage of cloud services to save some space and still always have your files at hand, provided you have an internet connection. As a general rule, considering smartphones on the market, it is advisable to opt for at least 2GB of RAM and 16GB of internal memory (32GB although, in my opinion, is the best compromise)
7. Battery life
Battery life is one of the most important features to consider when choosing a new smartphone. Do not be fooled: a higher number of mAh does not amount to more and more battery life, or to a longer battery life cycle. The factors that come into play are different and it's worth knowing them.
For example, you should consider that screens with a higher resolution consume more energy, while the latest processors optimize battery life. Then there's Doze mode and quick charging technology. Rather than just looking at tech specs, it's best to check out reviews and benchmark results to know how all these factors perform when combines in a single device. At the moment, 3,000 mAh seems to be the standard.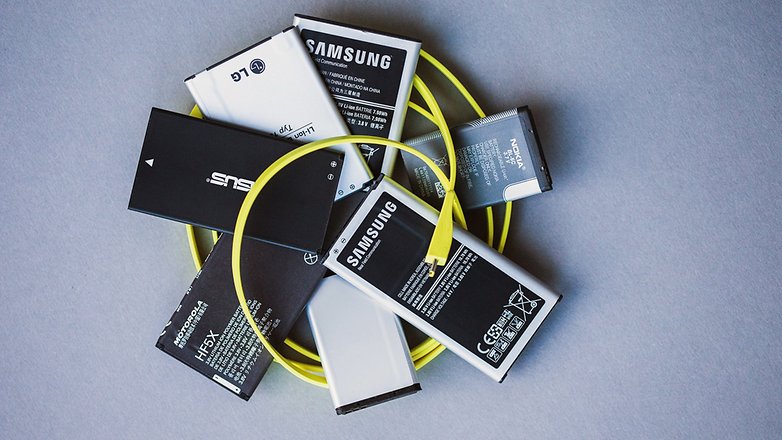 8. Camera
Smartphone manufacturers are starting to pay more attention to camera quality and features lately, and that's a great thing for users. Number of megapixels, hybrid auto focus, optical stabilization, manual modes, special effects and special selfie features: smartphones are becoming more and more like a digital camera.
Once again, I recommend you not to dwell too much on the numbers showing on the technical sheet. The MP does not tell the whole story and it is important to get an idea of the type of integrated sensor, lens quality and pixel size. You'll find all the details specified in our reviews, but once you're in the store it will cost you nothing to start the camera app and check the brightness of the shots and software features for yourself.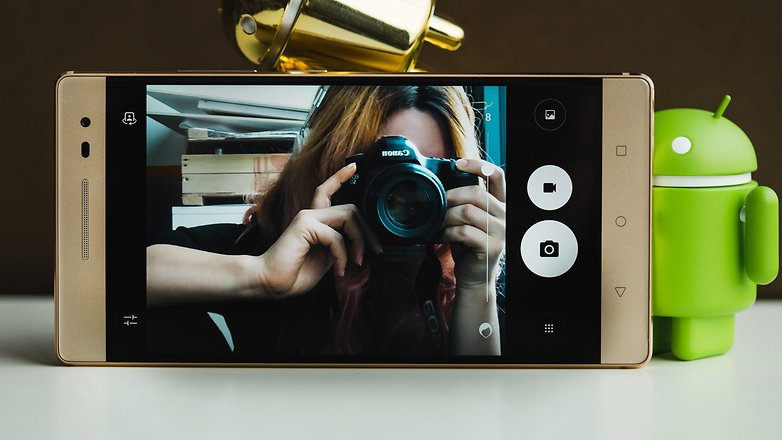 9. Software and integrated functions
Do you need a phone that can do absolutely everything? Are you one of those people who needs a built-in fingerprint sensor, heart rate monitor, UV sensor, Swiss Army knife and a batmobile? You have a wide range of choices here, from the latest top of the line to mid-range smartphone you will find all the latest hardware innovations.
But don't limit yourself to choose a smartphone based on the hardware features. Activate the display and explore the software in-depth to find out what hidden features are there and if it provides options that work for you. Often share the device with your children? Ensure you have a guest mode or parental control. You like reading ebooks directly on Android? Select an interface that allows you to adjust the hue of the display and that implements some anti-strain eye protection. In short, do not stop at appearances and thoroughly investigate the system.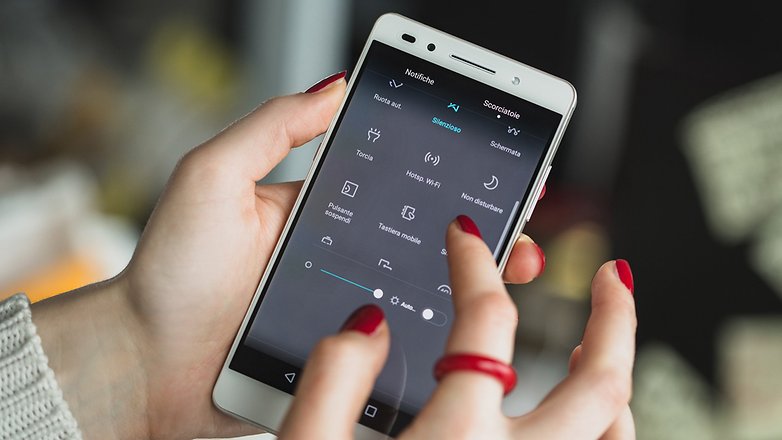 10. Price
Last on our list, but probably the first factor to consider if you have a limited budget, it is definitely the price. What do you want to spend on your next smartphone? Is it worth it to use all your salary or is it perhaps appropriate to limit yourself and choose something cheaper but equally powerful and in step with the times? The choice is yours, but be aware that for any price range there are some devices better than others.
Summary
So, what do you look for in a smartphone? Are there any features that can be a deal maker or breaker when it comes to selecting a new smartphone? Let us know in the comments below.